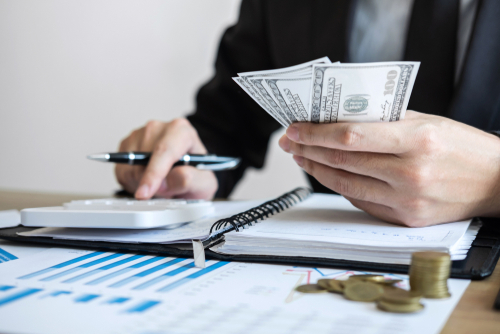 It's no secret that LASIK can be a little pricey. On average, it can cost between $1,000 and $3,000 per eye depending on how severe your prescription is. There are a lot of ads out there for bargain prices, but keep in mind that if a deal sounds too good, it probably is.
So, aside from getting ineffective treatment for a low price, how do you afford LASIK? Well, there are a few options. Keep reading for some ideas on how you can make LASIK affordable!
Save Up
Perhaps the most obvious solution is to save up for the total cost of your LASIK procedure. Treat LASIK like you would a luxury vacation that you want to take in a couple of years.
Set a little aside each month until you have a good chunk of change saved up. It may take a while, but you can use that time wisely.
You can have your LASIK consultation, wait for your prescription to stabilize, and find the right surgeon. These are all important aspects of having a successful LASIK procedure!
Use Your HSA or FSA
Don't want to wait two or three years while you save up the money to pay for LASIK? If your employer offers them, you could use a Health Savings Account or Flexible Savings Account.
That way, you can put aside your pre-tax dollars towards your surgery. Just be sure that if you're using an FSA that you save up enough in a year.
With an FSA, the money doesn't roll over to the next year like it would with an HSA.
Look for a Credible Discount
Deals that you see on billboards and hear on the radio usually aren't to be trusted. Either the surgery center has a bad reputation or the offered price is only for certain patients.
This is usually only for patients with a very mild prescription. But you can still search for a deal without having to sacrifice quality.
You can sometimes find a vision insurance plan that offers a discount on vision correction surgery. While insurance doesn't cover elective operations like LASIK, some plans do offer discounts.
You can also try and find a deal through your employer. Your company or organization may be associated with a certain LASIK center or network where employees can get a discount.
In this case, you still need to be sure to scout the LASIK center and surgeon to make sure they're reputable. But if you do your research, you can feel assured by getting a deal through your employer.
Use a LASIK Financing Plan
If you don't want to wait to get surgery, a financing plan can be a great option. There are a lot of good plans out there, but be careful when selecting.
You want a plan with no interest that you can pay off in the given time limit. The best plans usually are no interest for two years. Having no interest for two years means that as long as you make regular payments each month for two years, you won't pay more than the procedure.
One of the more reliable plans is Care Credit, which many surgery centers accept. Care Credit can also be used for an assortment of other medical expenses.
At the New England Eye Center, we're proud to offer a CareCredit card that you can learn about and apply for through our website.
Have a plan for how you'll pay for LASIK? The first step is finding out if you're a good candidate for the procedure! Schedule a LASIK consultation at New England Eye Center in Boston, MA today!