Intraocular Lens (IOL) Boston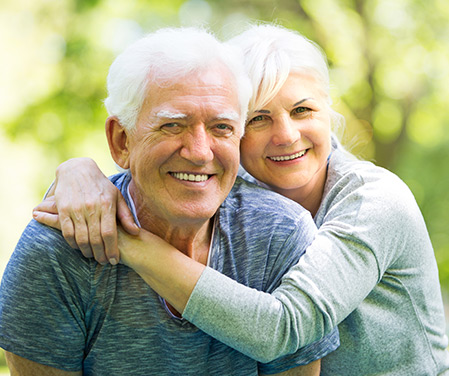 When you suffer from cataracts, your entire life can lose its color. Fortunately, at the New England Eye Center, we can permanently and dramatically improve your vision to give you the opportunity to enjoy the beauty of the world in full color and high contrast. The premium IOLs we place during cataract surgery at our Boston eye care center will provide you with a depth and clarity of vision that will change your life.
Our selection of implantable lenses is complete with accommodative, multifocal, monofocal, toric, and phakic IOLs. The premium IOLs (which include both accommodative and multifocal lenses) are some of our most popular, as they produce results that allow you to see at multiple distances, often without glasses or contacts.
If you are interested in correcting your nearsightedness with one of our premium IOLs, contact our Boston office today.
Click here to take the Premium Lens Self Test.
Alcon PanOptix TriFocal Lens

The first FDA-Approved TriFocal Intraocular Lens Implant was released in the U.S. in September of 2019. Dr. Helen Wu is one of the first cataract surgeons in Boston to offer the groundbreaking Alcon PanOptix TriFocal lens implant. The PanOptix lens is the most innovative lens on the market today providing cataract surgery patients the ability to correct their vision at all distances.
Prior to the PanOptix lens, patients could choose from a monofocal or multifocal lens which corrects one and two fields of vision, respectively. The PanOptix Lens corrects vision at a near, intermediate, and distant visual field to greatly reduce the likelihood cataract patients will need glasses after surgery. Contact Dr. Wu today to find out if you are a candidate for the PanOptix TriFocal Lens!
Tecnis® Symfony Lens

Advances in Ophthalmology continue with the FDA approval of the Symfony lens, an innovative option in the category of advanced or premium intraocular lenses (IOLs). The Symfony lens offers patients a full range of continuous high-quality vision, possibly eliminating, and decreasing, the use of glasses after cataract surgery. It may provide better "social vision" than what other advanced lenses currently offer. Additionally, this lens is also available at the New England Eye Center for people who have astigmatism.
This opens the door to an entire group of patients who previously had to choose between having their astigmatism or reading vision corrected. For Dr. Helen Wu, the Symfony lens adds another option in her collection of vision correction procedures offered for those patients who wish to continue to be active post-cataract surgery without the use of glasses for near, far, and in between.
Alcon ReSTOR®
The ReSTOR® IOL is a permanent, artificial lens made of a soft plastic that is inserted into the eye through a tiny incision, and then unfolded to provide you with clear, crisp vision. These lenses reduce visual disturbances in patients who desire near, intermediate, and distance vision that is accurate enough to eliminate the need for eyeglasses and contact lenses. The ReSTOR® IOL is used for our patients who suffer from cataracts and are ready to reduce their dependence on glasses or contacts.
Crystalens®
The Crystalens® accommodative IOL is designed to improve intermediate vision and nearsightedness in cataract surgery patients. These lenses were designed with hinges that allow the lens to move to accommodate near, intermediate and far distance vision. Modeled after the human eye, Crystalens® will make your eyes adapt to various distances as efficiently as they did when they were younger, providing you with a brighter and clearer vision.
Tecnis® Lens
Multifocal lenses are designed to improve the quality of vision for cataract patients at all distances; Tecnis® multifocal IOLs enable you to see in all light conditions as well. These lenses provide you with an opportunity not only to improve your ocular health by removing your cataracts but also to improve your quality of life by giving you rejuvenated, clear, a vivid vision that will make it easier to enjoy the world around you.
TRULIGN™ Toric
TRULIGN™ Toric IOL is an Intra Ocular Lens that replaces the eye's natural lens after cataracts have been removed. The TRULIGN intraocular lens is designed to treat cataracts and astigmatism. At the New England Eye Center, you will find we have multiple options for correcting Cataracts and Astigmatism. To find out if you are a candidate for TRULIGN, contact our refractive coordinator at 1-617-636-1055 and schedule your complimentary screening or insurance covered cataract evaluation.
Toric
The AcrySof IQ Toric IOL is designed with negative spherical aberration to compensate for the positive aberration of the average cornea. This aspheric optic design is shown to reduce both spherical and total higher-order aberrations for enhanced visual performance.
Contact Us
If you suffer from cataracts and want to see what one of our premium IOLs can do for you, we want to hear from you! Contact our eye center today to schedule your first consultation.