Deciding on the vision correction procedure that is right for you will be one of the most important decisions you will make in a lifetime. At the New England Eye Center, our trained refractive team will discuss the many options available for your unique vision status, and help you compare the differences in relation to your visual and lifestyle needs. We give the Boston and surrounding areas premier LASIK eye surgery procedures that will take away the need for glasses and contacts.
What is LASIK?
LASIK (laser-assisted in-situ keratomileusis) is the most popular and highly effective laser procedure used to correct nearsightedness, farsightedness, and astigmatism. It is a procedure that permanently changes the shape of the cornea, the clear covering of the front of the eye, using an excimer laser.
By reshaping the cornea, light is able to enter the eye and focus properly onto the retina. The surgery is a relatively pain-free procedure and takes approximately fifteen minutes per eye. During surgery, topical anesthetic drops are applied to the surface of the eye, and a lid holder is gently placed in the eye to keep you from blinking.
The surgeon will then use a laser to create a thin circular opening/flap, about the thickness of a strand of hair. Once this opening is created, the surgeon will proceed to fold back the flap to access the underlying cornea. Using a highly specialized cool beam excimer laser, the surgeon then removes a small amount of tissue to precisely reshape the cornea.
After reshaping the cornea, the flap is replaced and serves as a natural bandage. Most often both eyes are treated on the same day and there is little to no discomfort. Stitches are not needed and visual recovery is very quick. In as short as 24 hours, patients can enjoy clearer vision.
Am I a Candidate for LASIK?
The typical candidate is over 18 years of age, maybe tired of, or unable to wear eyeglasses or contact lenses on a daily basis. LASIK can treat a broad range of correction for nearsightedness, farsightedness, and astigmatism. The best way to determine if you are a good candidate is to begin by having a free laser vision correction screening at our Boston office.
You will initially meet with our refractive coordinator and dedicated refractive team. Once you are ready to move forward with a surgery date, we will schedule you for a consultation. During your consultation, your eyes will be dilated and you will be in our office for approximately 2 hours.
One of our doctors will perform a thorough examination, explain your options, and answer all of your questions. Contact us to arrange a laser vision correction consultation at our practice, based in Boston, Massachusetts.
Is LASIK Safe?
Yes! New England Eye Center was a study site for the FDA and was one of the first centers in the region to offer the procedure to the general public. FDA studies have shown that there is a rate of less than one percent for complications that seriously affect vision. Still, outcomes can vary, so it is very important to choose an experienced surgeon and the right laser technology. Dr. Helen Wu, Director of Refractive Surgery, has performed thousands of surgeries and is recognized for her superior surgical skills.
Using state-of-the-art technology and advanced vision correction options, Dr. Wu has helped thousands of our patients achieve better vision. Read what patients are saying.
Meet Our Boston LASIK Surgeons
What is the cost of LASIK Eye Surgery in Boston?
The cost of laser vision correction at our Boston based practice varies depending on the procedure you have. Our procedures are competitively priced and are all-inclusive, covering pre-operative and post-operative care for one year after your surgery.
Improving the Quality of Your Vision with LASIK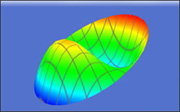 The main benefit of wavefront-guided Custom surgery is that can improve not only how much you can see, but also the overall quality of your vision. Though vision is typically measured on a 20/20 chart, even having 20/20 vision does not necessarily mean perfect vision, as some patients may still experience some visual distortions, known as higher-order aberrations. These aberrations cause problems with contrast sensitivity and night vision distortions such as glare and halos.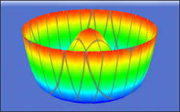 Patients who undergo Custom surgery not only have a better chance of achieving vision that is 20/20 or higher but also have an improvement in contrast sensitivity and night vision quality.
General Considerations
Most individuals but not everyone is a good candidate for wavefront-guided Custom surgery. Our Refractive Vision Correction Center in Boston will evaluate factors such as degree and type of refractive error and the thickness and shape of your cornea to determine which refractive surgical procedure is specifically best for you.
Wavefront-guided Custom iLASIK is often
an ideal procedure for patients who have visual problems that are unusual or difficult to correct through other methods
For patients who are not candidates, we also perform a comprehensive array of alternative refractive surgical procedures such that most everyone can be offered the procedure that is optimal for their individual situation.
The NEEC Refractive Vision Correction Center is not a single-procedure laser-only practice. By having the capability and familiarity with all modalities of refractive surgical vision correction, our broadly experienced refractive surgeons offer each and every patient the optimal solution to their vision correction problem and situation.
Contact our laser eye surgery practice to set up a custom wavefront consultation. With an offices in and around the Boston metro area, we are conveniently located for many residents of Massachusetts.
LASIK FAQ's
---
Boston LASIK Surgery Center
Consider scheduling a no-obligation consultation to determine if you are a suitable candidate for LASIK vision correction surgery.
A consultation allows our vision correction specialists to conduct a free comprehensive exam of your eyes to evaluate your vision prescription, eye health, cornea thickness, and other important factors. This consultation comes at no cost and can provide valuable information to help you make an informed decision on whether LASIK or another procedure is right for you.
The doctors at LASIK & Cataract Surgery Center at New England Eye Center have either authored or reviewed and approved this content.