Our Offices
New England Eye Center offers vision correction options beyond LASIK in five convenient locations. Our experienced refractive staff is available to talk with you and assess your lifestyle needs. Our clinical team will examine your eyes and determine the vision correction option that right for you.
Call Now and learn more about LASIK, Visian ICL, Catalys™ Precision Laser System for Cataract Surgery, our Special Rates for our First Responder Program and even Eye Exams!
Visual Independence Project™ (V.I.P. Program for the Disabled)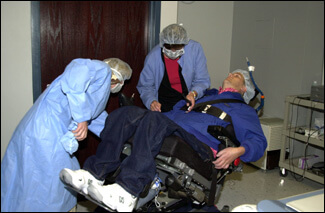 The Visual Independence Project was developed by the Tufts-New England Eye Center to help improve the lives of a paraplegic, quadriplegic, and other physically challenged individuals who are unable to handle their own contact lenses or eyeglasses without assistance.
The Tufts-New England Eye Center will provide a laser vision correction procedure at no charge to such individuals who meet the following specific criteria:
Must be at least 21 years of age.
Must have healthy, normal eyes except for the refractive error.
Refractive error must be within the range for candidates for refractive surgery.
Must be unable to handle their contacts or glasses without direct assistance.
1st Responder Program™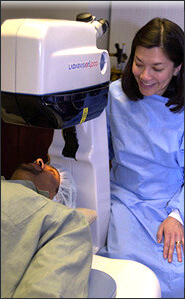 In the line of duty, it is important to be free of visual impairment and distractions, to have clear vision, and to not be concerned with losing a contact lens or pair of glasses. Reducing or eliminating the need for glasses or contacts enables local police, fire, and emergency personnel to more effectively protect and serve our communities.
The 1st Responder Program was developed by the Tufts-New England Eye Center to assist folks on the front line in the community to be better able to perform their jobs. The program offers substantial discounts on laser vision correction and eye care for police, fire, and emergency personnel.
Military Assistance Program™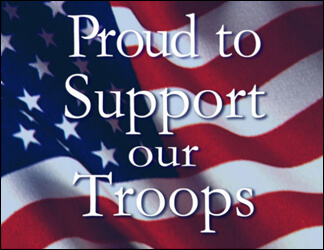 New England Eye Center appreciates the service and commitment that you give to our country. We understand how important your vision is when in the line of duty both in combat and non-combat situations.
New England Eye Center is able to provide the most advanced vision correction options to help you see your best.
LASIK has now been approved for nearly every branch of the military and in fact, NASA and the Air Force have approved All-Laser LASIK for their pilots. The Marines and Navy Seals have also approved both PRK and All-Laser LASIK for their enlisted men and women.
The military is one of the largest providers of the Visian ICL of which over 300,000 have been implanted to date. The refractive options continue to expand and we are here to help you choose the option that is best for you.
We do our best to accommodate your schedule, realizing that many enlisted need fast recovery or have certain schedules to adhere to.