Are You Searching for Dry Eye Treatment in Boston, MA?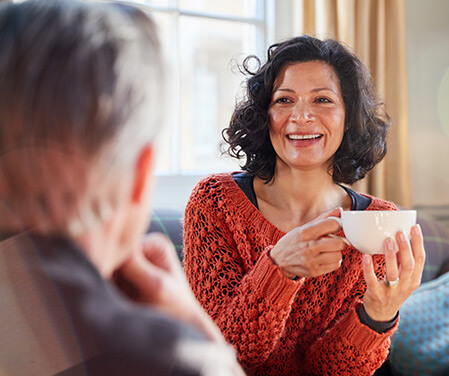 As you inquire about vision correction procedures offered at New England Eye Center, you will discover our approach during the screening and consultation process to be extensive.
Most likely, more extensive than what you may have experienced during a routine eye exam. Refractive surgery results in a permanent change in how you see the world and it is important to be properly evaluated.
While your journey through the evaluation process may be lengthy, the physicians at New England Eye Center believe with the appropriate assessment, refractive surgery patients are able to fully understand the many options available to them and will be comfortable with their decision to proceed.
Before recommending the vision correction procedure best suited for you, our dedicated staff will review your health history with a series of questions specifically designed for patients seeking refractive surgery.
While most patients are candidates for LASIK, or one of the many other vision correction procedures now available, some medications, various medical conditions, environmental, and lifestyle choices all play a role in your treatment path.
Once evaluated, our experienced refractive staff will work with you to create a personalized plan that will help you achieve the visual outcome you desire.
One treatment path, in particular, is in our approach to dry eye conditions. Dry eye is one of the most common conditions we encounter as eye care providers in Boston.
It is imperative to address any dry eye condition prior to proceeding with LASIK. While you may not think you suffer from dry eye, it is possible you could have dry eye and it is affecting your everyday activities. The exact cause of dry eye is still being researched; however, it can be caused by a number of factors. Dry eye can result from a decrease in tear production and/or an increase in tear film evaporation.
What causes dry eyes?
Environmental factors
Contact lenses
Drug side effects (antihistamines, anti-depressants, diuretics)
Smoking
Eye injuries and burns
Age
Hormonal changes (menopause)
Elective surgeries (Lasik, PRK, blepharoplasty)
Chemotherapy and radiation
Systemic disease (Sjogren's Syndrome, RA, lupus)
Eye and eyelid conditions (meibomian gland dysfunction, corneal dystrophies, blepharitis, ptosis, and lagophthalmous)
What are the symptoms of dry eye?
Redness
Itching
Burning
Tearing
Foreign body sensation
Photophobia
Fatigue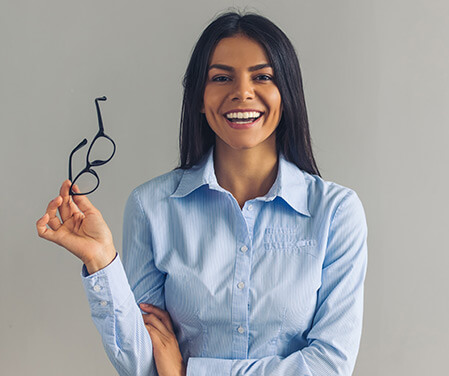 Dry eye can be exacerbated by climate, eye irritants such as smoke and chemicals, and daily activities such as computer use. Some home remedies and suggestions for dry eye patients include humidifiers in the bedroom and office, eye protection from wind and sun, and taking breaks from the computer monitor.
If during your consultation the Optometrist or Ophthalmologist determines you have dry eye, we may require you to start a treatment plan preoperatively or may send you to a cornea-trained doctor within The New England Eye Center who specializes in the treatment of dry eyes.
It is possible this could delay your plans for surgery, but you can rest assured that our dry eye specialists and their preoperative approach will help you achieve an optimal postoperative result.
Depending on the cause of dry eyes, there are various approaches to relieve the symptoms. It is possible recommendations of alternate refractive procedures that do not induce dry eye will be suggested, such as the Visian implantable contact lens.
Dry eye can be managed as an ongoing condition. The first step is to determine the underlying cause of the dry eye.
What treatments are available for dry eyes?
Artificial tears and ointments
Punctal Plugs
Restasis
Steroid eye drops
Omega 3 Fatty Acid supplements
Lid hygiene (warm compress and lid scrub)
Punctal cautery
It is important for patients seeking Refractive Surgery to be properly evaluated, treated, and managed to ensure a great visual outcome. For more information regarding "dry eyes" and alternative dry eye treatments please visit The New England Eye Center Website and cornea trained, Dr. Wu, who specializes in the treatment of dry eyes.
IPL Treatment for Dry Eyes
We are delighted to announce that our practice now offers truly innovative treatment for periocular inflammatory conditions: Optima IPL.
Optima IPL, a safe and gentle light-based treatment, is the first of its kind for problems caused by rosacea and eyelid telangiectasia. No more prescription drugs and no more drops. Instead, you can look forward to lasting results in just 3-4 quick and simple treatments.

To discover more about the life-changing benefits of Optima IPL, please contact us!