LASEK Surgery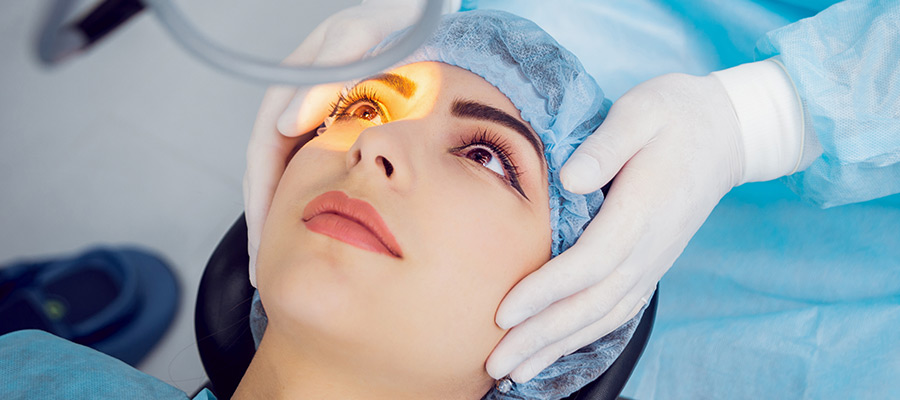 LASEK surgery is another variation of the LASIK procedure that we perform primarily for patients whose corneas are too thin for LASIK. In this procedure, a surgeon first loosens the surface cell layer (epithelium) of the cornea with a dilute alcohol solution which loosens the attachment of the epithelium to the underlying corneal connective tissue. The loose epithelium is then carefully swept aside to expose the corneal connective tissue which is reshaped by the excimer laser in the usual manner. The epithelial tissue layer is then returned into position and protected with a bandage soft contact lens that remains in place for several days. LASEK patients seem to experience less post-operative discomfort than PRK patients but their vision requires a week or more to optimize. uses an excimer.
The Bottom Line: At the NEEC Refractive Vision Correction Center, we find time and time again that patient who has been told that they are not LASIK candidates are in fact either candidates for other forms of Laser Vision Correction or other refractive surgical procedures. Thus, it makes sense to contact us for a no-cost, no-obligation consultation. The appropriate choice of refractive surgery performed by experienced surgeons with state-of-the-art technology can improve your eyesight and your outlook … for a lifetime!
Refractive Lens Exchange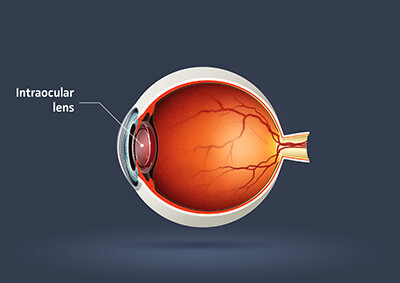 Refractive lens exchange (RLE) is also called lens replacement surgery or clear lens extraction. In this procedure, the surgeon replaces the eye's clear natural lens with an artificial intraocular lens (IOL) to correct a refractive error and achieve sharper focus.
It is an excellent option for people with:
High hyperopia (farsightedness)
Presbyopia (farsightedness due to aging)
Dysfunctional Lens Syndrome (without a cataract, symptoms include decrease in near vision, blurry or yellow-tinted vision, and difficulty driving at night)
RLE may reduce or eliminate the need for reading glasses or bifocals in these patients. It is often the only viable option, as farsighted patients are often not good candidates for LASIK and PRK
The procedure for refractive lens exchange is nearly identical to cataract surgery. The difference is that in RLE the lens being replaced is clear, rather than cloudy due to a cataract. The recent availability of FDA-approved multifocal or accommodating IOLs has made RLE an attractive choice for many patients.