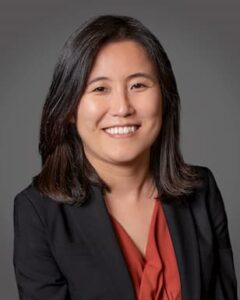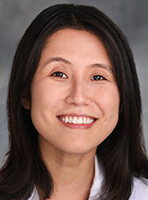 Ophthalmologist Boston
Dr. Narae Ko is an Assistant Professor at Tufts University of School of Medicine and a board-certified ophthalmologist at the New England Eye Center. She graduated from Amherst College with summa cum laude in chemistry and received her medical degree from Yale School of Medicine.
She completed her ophthalmology residency at the University of Washington in Seattle followed by a fellowship in Cornea, Refractive, and External Disease at Duke Eye Center.
Dr. Ko currently sees patients at the New England Eye Center in Boston and Cambridge. She performs surgery at both Tufts Medical Center and Surgisite, an ambulatory surgery center located in Waltham, MA. She performs LASIK and PRK procedures at TLC in Waltham.
Dr. Ko specializes in cataract surgery, refractive surgeries including LASIK and PRK, and medical and surgical management of diseases of the cornea and external eye. She offers femtosecond laser technology and premium lens cataract surgeries to help eliminate the need for glasses.
In addition, she has a special interest in complex corneal surgeries, including corneal transplants, repair of dislocated intraocular lenses, and anterior segment reconstruction.
Dr. Ko enjoys teaching residents and fellows and is actively involved in their training. She staffs residents in the comprehensive ophthalmology service. She is a member of the American Academy of Ophthalmology, American Society of Cataract and Refractive Surgery, Cornea Society, and New England Ophthalmology Society.