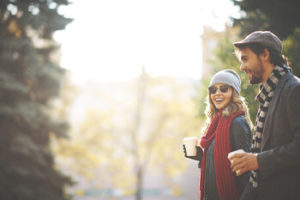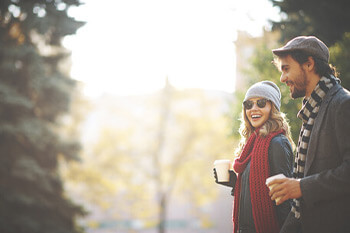 With Christmas nearly upon us and the New Year just around the corner, the stress can be overwhelming. People are looking for every way to make their lives a little easier so that they can spend some much needed time with their loved ones after running around shopping for presents. Well over half of the U.S. population is all too aware of one of the biggest causes of stress – poor eyesight.
According to research, over 64% of adults in America wear some form of prescription lenses, either in the form of glasses or contact lenses. Corrective lenses are very useful and they do their job well enough, but they also undeniably complicate and negatively affect the quality of life for the wearers. This is especially apparent in the winter months.
How Your Glasses are Ruining Your Winter
One of the main concerns when wearing any form of prescription lenses is how fragile and easily lost they are. If it happens at the wrong time, it can be frustrating, stressful, and even dangerous.
Consider this: you buy a season pass to Blue Hills (just 40 minutes outside of Boston) for a weekend this January. You get to the top out the mountain and are excited to finally have the chance to board down some fresh powder. You didn't bring goggles because you couldn't find a pair that fits comfortably over your glasses, but they should be enough to shield your eyes from the snow anyway. You launch off and have a thrilling ride down the mountain, until halfway down you hit a patch of ice and your glasses fly off as you tumble another 20 feet. Great. Good luck trying to find them while you're half-blind and the snow is 8 inches deep all around you. Without your ability to see, you're going to need help down the mountain, where hopefully you remembered to bring an extra pair of glasses or some contacts.
Speaking of contacts, what if you were wearing them instead? That would allow you to comfortably wear goggles and prevent this whole scenario, right? Well, contacts are notoriously uncomfortable, especially during physical activity. They are also still susceptible to falling out, and while you may not lose them with goggles on, you'll still need to put them back in before you can continue on. This means removing your gloves, carefully removing your goggles, and putting them back in with half numb fingers. Doesn't sound as fun as a ski trip should be, does it?
Get LASIK Instead!
So, what's the answer then? How can you possibly enjoy the winter when you have to constantly be aware of losing your means of clear vision?
The answer is LASIK. LASIK makes all of these concerns vanish, virtually instantly. No longer will you have to deal lenses fogging up when you get out of your car, or going away on a holiday vacation just to realize you forgot your contact solution. LASIK has never been safer or more effective than it is today. So get ready to put your glasses away for good, because once you schedule an appointment with New England Eye Center in Boston, you'll be on the list to get the greatest gift this holiday season – better vision.