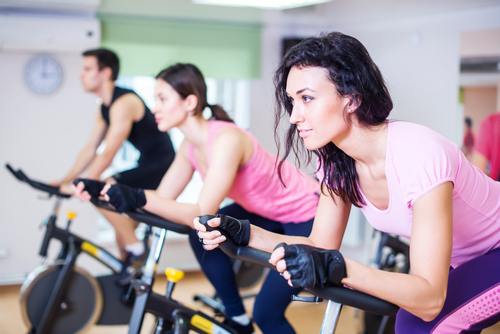 Summer is coming, and with it comes warm weather and sunny days. Working out indoors during the winter can be a drag, but when it's nice out, it's time to enjoy the sun and get fit!
Even better, the summer months are a great time to enjoy worry-free perfect vision. After LASIK, outdoor activities can be even more enjoyable. Keep reading for 4 reasons why summer workouts are better after LASIK!
1. You Don't Have to Worry About Contacts
Contacts are the most common alternative to glasses. For some people, they work well.
But they also come with their fair share of headaches, and this can sometimes be literal for some people. Hot weather and contacts don't always mix well, either.
Too much sun exposure can make contact lenses dry out your eyes faster. And dry eyes plus contacts are a recipe for infection.
Know what has a much lower rate of infection than contacts? LASIK.
In the long run, LASIK is actually safer in most cases than prolonged contact use. And when it comes to summer workouts, it's one less thing to worry about. That lets you so focus on staying fit and soaking in the beautiful weather.
2. Say Goodbye to Slippery Glasses!
If you don't want to bother with contacts, you can always go with an old-fashioned pair of glasses. But a morning run with glasses can be a pain, too, thanks to sweat.
Not only can it get on your lenses, but it often makes your glasses slide down your nose more often. Nothing ruins a good workout quite like having to push your glasses back up.
There's no choice since if you don't push them back up, they'll fall off your face! With LASIK, you don't have to mess with glasses or contacts so you can enjoy your workouts, stress-free.
3. It's Easier to Wear Safety Glasses and Goggles
Summer is also a good time for competitive sports. When it comes to sports that involve contact or projectiles, you should keep eye safety in mind.
But safety equipment isn't usually designed to fit over glasses. It's hard enough finding a nice pair of goggles or an eye guard that's comfortable.
Do you really want to limit yourself to only ones that work with your glasses? Do away with the risk of eye injury from sports and contacts by getting LASIK.
4. Swimming is So Much Simpler
Summertime is a great time to go swimming. It doesn't even have to be to workout. Plenty of people enjoy hanging out at the beach or pool together.
When it comes to swimming to stay active, goggles are a must. But you should never wear contacts in a pool, even with goggles on.
The chlorine will suck the moisture right out. This leaves your eyes irritated and more prone to infection. To make matters worse, prescription goggles can be hard to find.
LASIK does away with both of these concerns. Getting this vision correction procedure lets you use whatever pair of goggles you find most comfortable.
When you don't have to worry about prescription goggles, you can focus on your swimming. One more plus is that you'll be able to see even clearer underwater with your improved post-LASIK vision!
Think LASIK could be the thing that makes your summer workouts better? Find out if it's right for you by scheduling a LASIK consultation at New England Eye Center in Boston, MA!