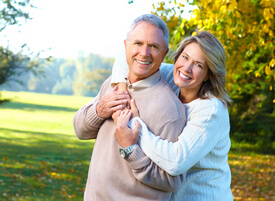 As you grow older, there are many different health care issues that you are inevitably going to deal with in some form. A number of these health issues will involve your eyes. The entire team at our Boston LASIK center has good experience dealing with multiple eye care issues, and one such eye care issue that can be properly addressed is presbyopia. This eye health issue affects people primarily over the age of 40, though you may not be familiar with the term and what it means.
Presbyopia is an eye health condition that has to do with the flexibility and shape of the lens of the eye. As a person gets older, the lens may become rigid and less flexible, making the vision suffer as a result. In many cases, presbyopia will cause a person's vision to become extremely blurry within an arm's length, which will often require people to seek out more light when reading. Eyestrain and headaches are not uncommon for people with presbyopia.
You have many options for dealing with presbyopia and improving the overall health of your eyes. One such option is getting corrective prescription lenses. This means getting special glasses to help you deal with presbyopia. Another option is undergoing special refractive surgery, such as monovision LASIK, to help compensate for the change in vision. Another option is getting an intraocular lens like a Boston ReZoom&™ lens. This means getting an artificial lens to replace the rigid natural lens of your eye.
So which solution for presbyopia is going to be best suited to meet your needs? There is no one right answer for this matter. In fact, one solution may be better for one person than it is for another person. It's important that you consult with our specialists to learn more.
If you would like more information on treating presbyopia and other eye health issues, be sure to contact our Boston laser eye surgery center to schedule a consultation.