Are you tired of wearing glasses and contact lenses? If so, have you ever considered getting LASIK?
LASIK is a vision correction procedure that can correct your refractive errors. When you do this, you can achieve the vision of your dreams, and there's no better time to have it than the New Year!
LASIK surgery can change your life no matter when you have it. You'll be able to make the most of it if you have your consultation now and schedule your procedure before New Year's Day. Keep reading to find out why the New Year could be the best time for getting LASIK!
Celebrate in Style
LASIK is a highly effective, low-risk procedure with a short initial recovery period. If you get time off for the holidays, it might be the perfect time to undergo LASIK and improve your vision.
LASIK patients often feel well enough to return to work the day after surgery, but you can use it as an excuse to relax and take all the time you need! Since you'll see significant visual improvement immediately after LASIK and post-surgical discomfort only lasts a few days, you'll be able to get the most out of the holidays and your New Year's celebration!
Have a real party this New Year's Eve with the best vision of your life. Watch the ball drop on TV, or check it out in person!
After LASIK, you'll be able to look your best and party hard so you can ring in the New Year right. What's more, you can do all that and see the ball drop in crystal-clear definition. Imagine having sharper vision that you can enjoy for the rest of your life. Sounds great, right?
Use Your FSA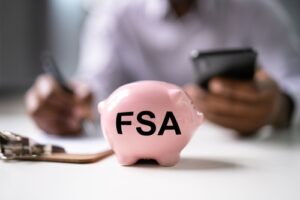 If you have an FSA, or Flexible Spending Account, as a part of your employer's health insurance plan, you need to use those funds soon! FSAs don't roll over the same way that HSAs do.
That means you'll lose all that money if you don't put it towards medical expenses. Luckily, FSAs usually have a grace period, so you may have a month or two into the New Year to use those funds before you lose them. So why not put them towards the cost of LASIK?
Your FSA is unlikely to cover the entire cost of your LASIK procedure, but it can help significantly and make it more affordable. If you haven't had to use those funds for any medical expenses this year, you might as well use them to help pay for the vision of your dreams!
What are you waiting for when the vision you've always wanted is within reach?
Save in the New Year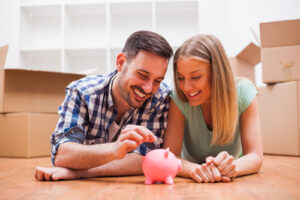 LASIK seems like it's unaffordable, but this is hardly the case. Look into no-interest payment plans with low monthly payments to make the one-time cost more feasible for your bank account.
LASIK doesn't have to impact your wallet significantly between one of these payment plans and some savings, either from your bank account or an FSA or HSA. Getting LASIK can save you money in the long run!
Think about how much money you spend yearly on contact lenses and glasses. Both glasses and contacts can be expensive, even with vision insurance covering part of the cost.
What if you lose your glasses or pay extra for expedited shipping on your contact lenses? Those are expenses that add up quickly when you wear visual aids!
But once you have LASIK, you won't have those expenses anymore. LASIK is permanent. You can look forward to years of better vision without any visual aid.
Start saving now, this year, by getting LASIK. You can start paying off your student loans and any other kind of debt you might have. It's the perfect time to invest in yourself and your future!
Stick To Your Resolutions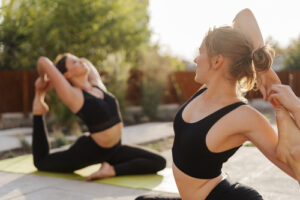 How many times have you made a New Year's resolution only to let it fall by the wayside by February? Well, LASIK can help you stick to your New Year's resolutions!
How? By making your life easier. Take exercise, for example. Many people resolve to work out more at the start of the year. But exercise can be frustrating when you have glasses and contact lenses to worry about.
Getting up early is hard enough without worrying about putting your contact lenses in while you're half asleep. It can be so aggravating when your glasses keep fogging up during your workouts!
When you're trying to get into a new routine, anything that makes that routine more complicated can make it nearly impossible to keep up. With LASIK, though, you can do away with those little annoyances.
Not only will LASIK make it easier to exercise, but it'll also make it easier to stick to all kinds of resolutions. Want to travel more?
You can simplify packing and rest easy, knowing there's no chance you'll break your glasses or lose your contact lenses on your trip. The possibilities are endless, and LASIK can help you make the changes you want in the New Year!
New Year, New You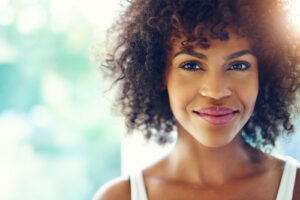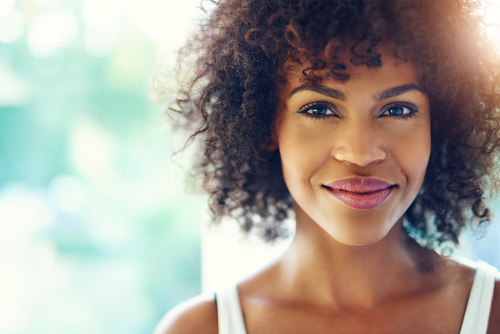 LASIK can make your life easier, but it can also make it better. You can be more confident in yourself and your abilities once you have incredible, unassisted vision.
LASIK can help you see better than you could, even with contacts and glasses, so you'll be able to see the world in a whole new way! You'll be able to express yourself more freely without worrying about wearing glasses.
Don't wait! Schedule your commitment-free consultation at New England Eye Center in Boston, MA, to determine if LASIK is right for you! Haven't you waited long enough to achieve your visual freedom goals?