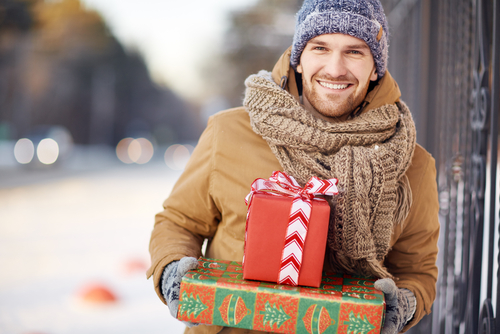 The holidays are a wonderful time of year. They are the perfect time to indulge in relaxation, family time, and gift exchanges.
It's stressful getting all the gifts you need for everyone you love. But seeing their faces when you give them the perfect present makes it all worth it!
So this year, consider giving an amazing gift to yourself: LASIK! Now is the perfect time to get LASIK surgery and finally have the perfect vision you've always wanted. Why now? Keep reading for 4 reasons the holidays are even better after you get LASIK!
More Time Off
LASIK actually doesn't need you to take much time off from work. Since LASIK is an outpatient procedure, the patient goes home the same day.
Many patients who undergo the surgery are actually well enough to go back to work the next day. But here's the thing– if you schedule LASIK before your scheduled time off for the holidays, you can get a few bonus days off.
Most patients end up feeling okay by the end of the day after they have LASIK. That gives you plenty of time to enjoy being at home or with your friends and family!
No Need to Worry About Your FSA Going to Waste
If you have a Flexible Spending Account with money in it that's about to expire at the end of the year, why not use it now? It's a bummer to end up losing all the money put aside from your paycheck.
It's hard to know when you'll have a surprise medical expense to pay for. Well, surprise yourself with LASIK and use up that money!
It'll go to waste otherwise, so why not use it for something special? Giving yourself the gift of clear vision without glasses and contacts is about as special as it gets!
Having an Excuse to Spend More Time Indoors
Recovery from LASIK surgery is pretty easy. After a day or two of mild discomfort, most patients feel just fine. Like all surgical procedures, there's a recovery period with LASIK.
After LASIK, you'll need to be careful with your eyes. That means no contact sports.
Sounds like a good excuse to cuddle up by the fire during your holiday break as you recover, right? You can take this opportunity to rest and let your eyes relax as they get used to their new normal.
Being Able to See the Sights of the Season
It takes a few months to fully heal after LASIK surgery. Recovery from initial discomfort doesn't take very long at all.
You can also see way better even a few hours after surgery! While you won't reach peak vision until healing, your vision will already be improved.
That makes your vision perfect for seeing the holiday lights, decorations, and scenery. And what better time of year to get new vision than the holidays?
The first things you'll be able to see could be your closest friends and family celebrating with you.
Looking to have LASIK before the holidays? Schedule a LASIK consultation at New England Eye Center in Boston, MA today!