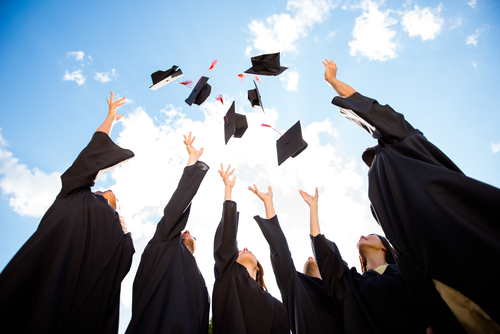 If you have a child who's about to graduate, there's plenty on your mind. What will they do after they graduate?
Where will they live? Will they be able to support themselves? These are all questions your soon-to-be grad has as well.
The best thing any parent can do is be supportive. One way to be supportive is to give your child a meaningful gift.
One such gift? LASIK eye surgery! If your child has worn glasses and contacts their whole life, LASIK can give them freedom. Keep reading to find out why LASIK is a great graduation gift!
It's Something No One Else Can Get Them
LASIK is something that few people can give as a gift. Not only is it pretty expensive but you have to know the person you're giving it to very well.
Who knows your child better than you? You were the ones taking them to the eye doctor ever since they were little.
You know their medical history and you know their feelings about contacts or glasses. If your child would love LASIK, you know already. And you can be the one to make sure they get it!
It Will Last a Lifetime
So many gifts only last a short while. A trip to Europe will only last as long as the memories.
A car will lose value and they'll trade it in eventually. But LASIK will last their whole life. They'll be able to see clearly for years and years to come all because of this one gift.
You Can Save Them Money
If you get your grad LASIK, you'll be saving them a lot of money down the line. They won't have to buy new contacts or glasses until they are old enough for reading glasses!
Most LASIK surgeries pay for themselves after a decade or so due to the money saved. So when you pay for LASIK for your child, you're giving them perfect vision AND a lifetime of savings.
You Can Make Sure They Get the Best
When you're the one getting your child LASIK, you get to decide where they go and what surgeon operates on them.
Everything is in your hands, which can be a huge stress reliever for many parents. It's scary to think about having your grad going out in the world and having procedures that you won't be in control of.
They're old enough and mature enough to handle it, of course, (or they will be soon!) but it can be nice to know who you're entrusting your child's vision with.
You can make sure they get the best treatment and the best outcome possible. They'll also appreciate having you do the research and paperwork for them!
Think you want this amazing gift for your grad? Contact New England Eye Center in Boston, MA and schedule their LASIK consultation! If you're looking for a gift that will never stop giving, LASIK is it.