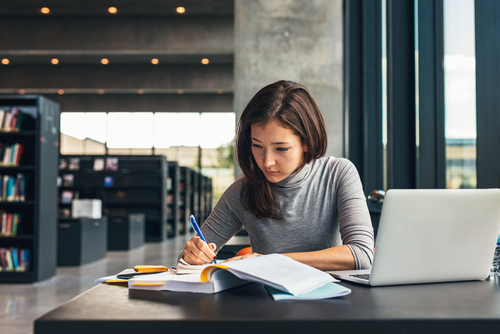 LASIK is one of the most popular elective surgeries today. Laser vision correction surgery has given millions of freedom from glasses and contacts.
But LASIK is not for everyone. Keep reading for 4 signs that LASIK might not be right for you.
1. You're Not 18 Years Old Yet
We get it. Prescription glasses are a pain sometimes, and contacts come with their own annoyances.
Whether you are a high school athlete or want LASIK to say goodbye to glasses, we understand the appeal. So why can't you get LASIK if you're under 18 years old?
LASIK boasts a very low level of risk and side effects, in part, because of the strict criteria in place. Prospective patients must meet these criteria to qualify for laser vision correction.
One of those criteria, of course, is that patients be at least 18 years old to even get LASIK.
Why is this?
The simple answer is that LASIK is not approved for patients younger than 18. Even if you have parent approval, you can't get LASIK before you're 18.
The longer answer is that your vision is likely to change, and won't be stable until your twenties. Around this time, you'll be much more likely to be a good LASIK candidate.
2. Your Prescription Tends to Change Every Few Years
This can happen for a variety of reasons, but the end result is the same. You won't be seen as a good candidate for LASIK until your refractive error has stabilized.
If your prescription hasn't stopped changing, you can't get LASIK. You must have a stable prescription that hasn't changed in at least a year to get LASIK.
If your prescription continues to waiver, talk to your eye doctor about why this is happening. Having a stable prescription is a key factor when it comes to LASIK candidacy!
3. You are Pregnant or Breastfeeding
Not having glasses or contacts while pregnant or breastfeeding would make life easy! The problem with pregnancy and breastfeeding is they are associated with vision changes.
That means it's likely your vision will change during this time. The smartest thing to do is to wait to get LASIK until you know you won't have more kids.
Even while breastfeeding, you should still wait to get LASIK for at least three months. It can take some time before your vision stabilizes and goes back to normal.
After this time, you can explore whether you're a good LASIK candidate.
4. You Need Time to Figure Out How to Fund Your LASIK Surgery
LASIK surgery is an elective procedure. This means that you shouldn't expect your insurance plan to cover it.
Wondering if LASIK could be right for you? The only way to find out is to schedule a LASIK consultation at New England Eye Center in Boston, MA!