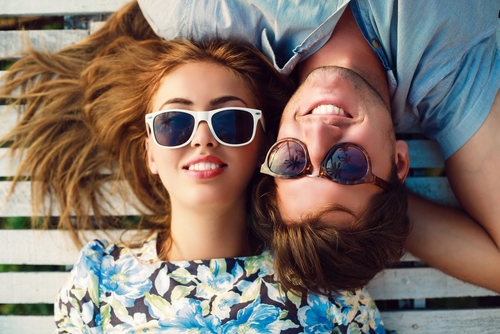 It's finally almost summer! That means it's time to enjoy some fun in the sun.
Warm, sunny days and plenty of outdoor activities are standard for this time of year. But don't forget to stay safe!
Healthy living is as important as ever in the summer. This is especially true when it comes to protecting your vision.
Keep reading for some quick tips on how to keep your eyes safer in the coming months!
1. Wear Sunglasses and Hats
The biggest summertime danger for your vision? Sunlight.
UV rays from sunlight can cause lasting damage to your vision. So make sure when you go out that you wear a hat or a pair of sunglasses.
For the most protection, you should try to wear both if you can. This is most important for children as their eyes are still developing.
When buying sunglasses, make sure you get a pair that specifically says the lenses block out 99% of UV rays. And when buying hats, go for a wide brim to keep the sun off your face.
2. Be Careful in Water
Swimming is a huge part of summer for many families. Whether you're swimming at the pool or a beach, you should be keeping eye safety in mind.
Remember to wear swimming goggles. Again, this is especially important for children.
If you wear contacts, be sure to take them out before you swim, even if you wear goggles! Contacts and chlorine do not mix. The combination can dry out your eyes and even irritate them.
3. Wear Sports Safety Equipment When Appropriate
Swimming isn't the only summer sport. The warm weather makes it a great time to go out and play all kinds of sports.
But be careful when it comes to sports that involve a projectile, like soccer, tennis, or frisbee.
When possible, wear an eye guard or safety glasses. Be extra sure to have your child wear them. Children should always wear eye protection.
Prescription eyeglasses do not count as eye protection. If they are playing sports, they need separate eye guards or safety glasses.
This is the only way to keep their eyes and glasses safe. Glasses can shatter or break, which is why extra protection is necessary.
4. Wash Your Hands
You should always wash your hands after coming back inside from the outdoors. But in the summer, you'll probably spend much more time outdoors.
That makes it more important to wash your hands frequently. Why is this good for your eyes?
While you should never touch or rub your eyes, many people do so without thinking. If you have dirty hands, it's a great way to get an infection.
So wash up, and try to avoid touching or rubbing your eyes at all. If you need to touch your eyes for any reason, be sure your hands are completely sanitized beforehand.
5. Don't Use Fireworks Yourself
Who doesn't love the 4th of July and watching fireworks? Seeing a fireworks display run by your town at a local school or park can be a fun activity for the whole family.
Make sure to stay away from buying and using fireworks yourself. Even sparklers can be dangerous, especially for younger children. Be safe and leave the fireworks displays to the professionals.
Have questions about how you can keep your eyes safe year-round? Schedule an appointment at New England Eye Center in Boston, MA with one of our expert doctors! We'll help you get the answers you need!