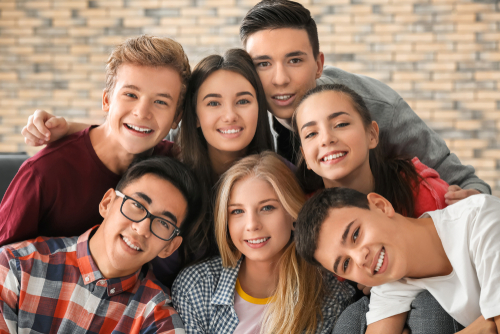 LASIK is the most popular elective medical procedure available and it's easy to see why. LASIK surgery offers a simple and safe alternative to glasses and contact lenses.
For many people who've had to wear glasses their whole lives, LASIK can be life-changing. But only adults should get LASIK.
For teenagers, even 16 and 17-year-olds, LASIK won't be effective. Keep reading to find out why teenagers can't have LASIK!
Prescription Changes
While we're still growing, many parts of our bodies change. This change continues throughout our teenage years.
One thing that changes and may continue to change even after we stop growing is our eyesight. Teenagers with nearsightedness, farsightedness, or astigmatism may still have a changing prescription.
LASIK is a procedure that corrects vision by reshaping the cornea. Reshaping the cornea is what fixes refractive errors.
When you reshape the cornea, it's important that the patient has a stable prescription. If the shape of the cornea is still changing, it might continue changing after LASIK.
If it does continue changing, it will make the procedure ineffective. To get the most out of LASIK, your prescription should be stable for at least a year before you have the procedure.
Even if you're a teenager whose prescription hasn't changed in two years, it could still change. In fact, if a LASIK surgeon does agree to perform LASIK on a teenager, it's not allowed. This is a red flag!
There's An FDA-Mandated Age for LASIK
According to the FDA, a patient must be at least 18 years old to undergo LASIK. But most LASIK surgeons prefer patients that are older!
Most prefer patients to be in their mid to late twenties. Some LASIK surgeons will perform LASIK on someone who is 18 years old but proceed with caution.
They may not be as reputable as a surgeon that screens out more patients. Be sure to do your research when looking for a LASIK surgeon.
Remember that any surgeon offering a deal that sounds too good to be true probably is.
LASIK Alternatives for Teenagers
If your teenager is sick of wearing glasses, there are other options since they can't get LASIK. The best alternative is to try wearing contacts.
Contacts can be troublesome as they may cause dry eyes and raise your risk for eye infection. But dailies are a good choice for teenagers as they don't need as much maintenance and cleaning.
Dailies are disposable, so you throw them out at the end of the day and put in a new pair in the morning. This reduces the risk of infection.
It also means you don't have to worry about your teenager losing their contacts! Contacts are also a good choice for teens who play sports.
They are also a smart choice if they take part in other activities where glasses can get broken easily.
Wearing contacts doesn't need to be a permanent solution. Once your child turns 21, they can get LASIK as long as they meet other qualifying factors.
If they don't, there are alternative procedures they may qualify for like PRK or the Visian ICL. But for now, wait until they're old enough to be assessed for LASIK surgery.
Have a family member that's old enough for LASIK and looking for visual freedom? Schedule a LASIK consultation at New England Eye Center in Boston, MA!